Whilst looking into solutions to your limescale problems you may have wondered how does a water softener work? In this article we'll look into what a water softener does and the methods it uses to achieve its results. We'll also briefly touch on the different types of softener systems.
What is the aim of a Water Softener?
In order to explain how a water softener works we must first touch on what it is trying to accomplish. A water softener is a device, as the name implies, used for softening water. This means removing entirely, the hard water minerals which cause water to be hard. By doing this a water softener prevents limescale build up and the other issues associated with hard water by simply eliminating the problem altogether. This is not an entirely pain free or easy process as we'll touch on in a bit.
So how does a water softener work to remove the hard water minerals? The answer as we're sure you already know is salt, more specifically a process known as ion exchange. This is why water softeners are also known as ion exchange softeners.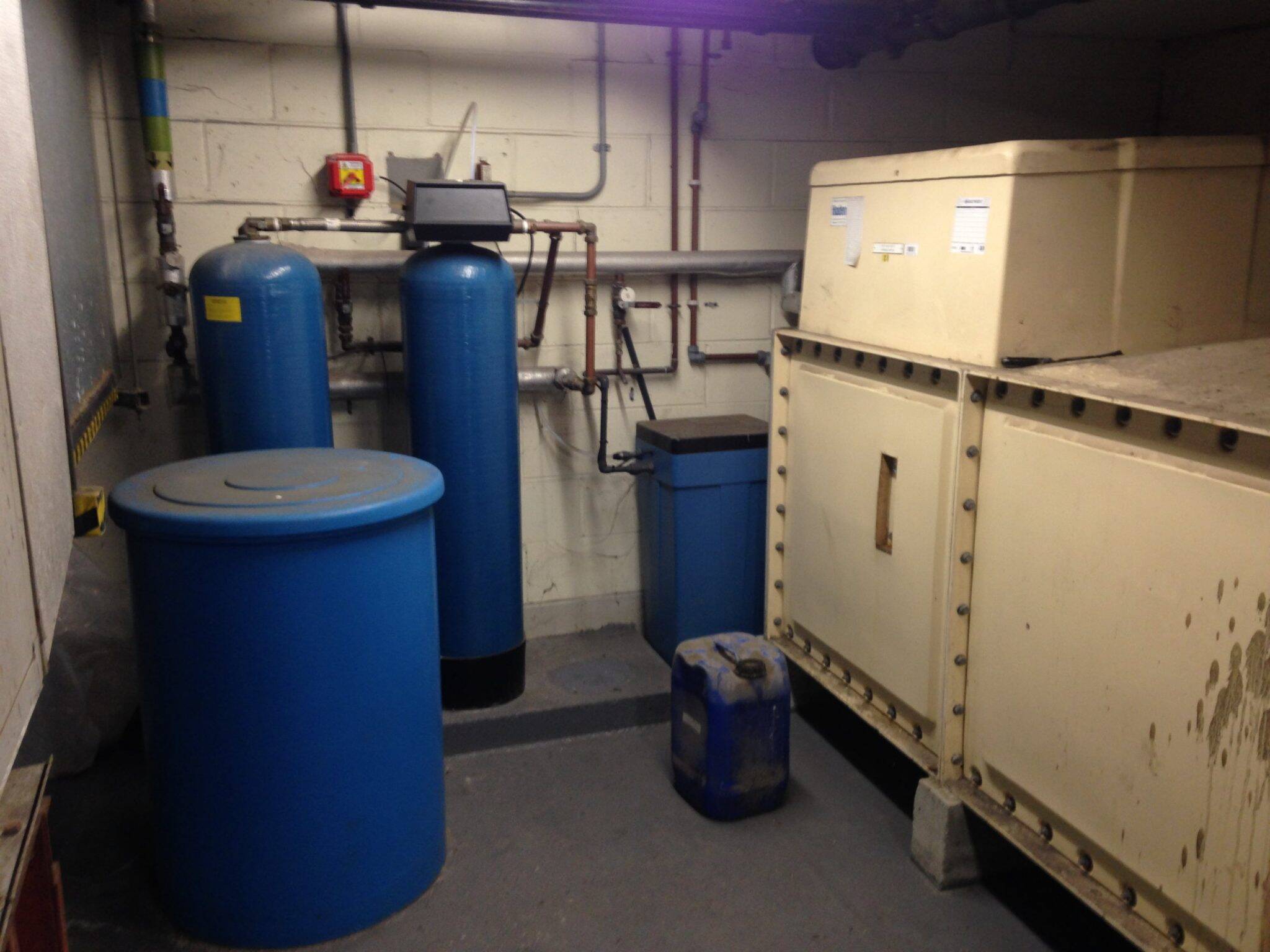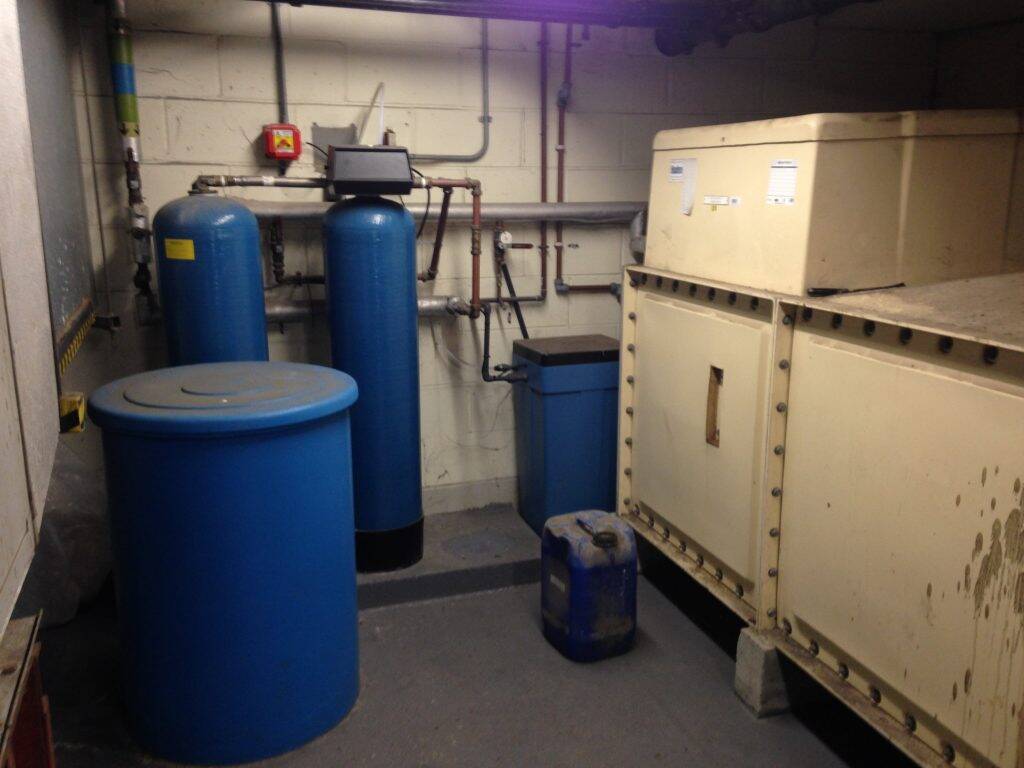 Ion Exchange and how it works
So what is ion exchange? Without getting too detailed, ion exchange is a process by which an aqueous solution is purified using an ion exchange resin. This basic process is not isolated to water softeners and has several different applications. In the case of a water softener the ion exchange resin, most often made up of resin beads, is coated in positive sodium ions. As hard water, full of positive magnesium and calcium ions, passes through the resin the hard water ions replace the sodium ions on the beads. Hence the exchange part of the term ion exchange. This process continues until the beads are fully saturated with hard water ions.
At this point the beads must be renewed and a highly concentrated solution of sodium chloride rinses the beads washing away the hard water ions and replacing them with more sodium ions. The process then repeats itself. In some water softeners sodium is replaced with potassium so as not to increase the sodium concentration of water in the home, making it safer for How drinking.
The Differences Between Systems
Whilst the basic principle of ion exchange has remained relatively unchanged in water softener systems, there have been advancements in the technology of these devices. With different models on the market. These can be roughly divided into single tank systems and twin tank systems. Single tank systems offer soft water on demand whereas twin tank systems soften water 24/7. However single tank single tank systems tend to be more efficient and therefore more cost effective. Twin tank systems on the other hand, are more costly. There are further differences in how the softeners are controlled with timed systems regenerating at timed intervals and volume controlled systems regenerating after a certain level of water flow indicates the resin beads have been exhausted. Timed systems can be very wasteful as they will often regenerate before the resin beads are fully exhausted.
The Problems with Water Softening
Whilst ion exchange is proven as an effective way to soften water it is not without its issues. The two big problems with water softener systems are the increased water use in the regeneration process and the release of chlorides into the water system. Both of which have concerning environmental implications. Water softeners are also quite costly and require regular maintenance and upkeep. Even the smaller water softener systems take up quite a lot of space. This can be an issue in many homes.
Before taking the plunge on an expensive water softener it is always worth having a look at all the alternatives on the market. Make sure to check that there isn't a more cost-effective option available which can meet your needs. If space is an issue, you'd rather not deal with the additional costs and maintenance or the environmental impacts of a softener don't sit right with you it may be worth doing some research on conditioners on the market instead.
Hopefully you will no longer need to ask how does a water softener work and with that knowledge you can now look through your options with a little more confidence! If you'd like to find out what the other options are then please check out our guide below!