What is a water conditioner?
A water conditioner is a device designed for treating hard water to prevent limescale. This is done without removing the hard minerals from the system like a water softener would. Instead water conditioners target the minerals directly and alter the way they behave in the system. This means that the water is still hard, in the sense that the healthy minerals are still present. However, the minerals won't cause the issues associated with hard water, especially formation of limescale. Because water conditioners don't require salt they are easier to maintain and cost much less to upkeep, if there are any upkeep costs at all.
A key aspect of water conditioners is that because they don't remove hard water minerals from the water these minerals are left behind on surfaces, usually as a soft, powdery residue. If you'd like to see some examples of how this manifests with Halcyan please check out our page on the subject.
How do water conditioners work?
There are several types of water conditioner on the market. Whilst the basic principle of treating scale by treating the minerals is the same, systems will approach the problem differently and with varying results. Water conditioners can be grouped into one of four categories: electronic, magnetic, catalytic and TAC based systems. We'll touch on each of these groups and explain the methods used behind each of them.
Electronic Water Conditioners
Electronic water conditioners operate by running a current through coils wrapped around the pipework, generating an electronic field.
This electronic field is purported by manufacturers of these devices to alter the chemical structure of hardwater minerals as they pass through it. This process changes the zeta potential of the water which in turn affects the way that the hard water minerals behave in solution. Instead of bonding onto surfaces as hard scale, the minerals form a powder, which is either flushed way in the plumbing system or is deposited on surfaces.
These systems require a current to function and usually last around 10 years before requiring replacement. The length of time the minerals remain changed is variable and depends on both water composition and the model used. The change to minerals usually only lasts between 24-72 hours. In some cases the effect of these systems can weaken the further the water travels from the installation point.
There are a number of electric conditioners on the market with Eddy and Scaleguard being some of the most recognisable names.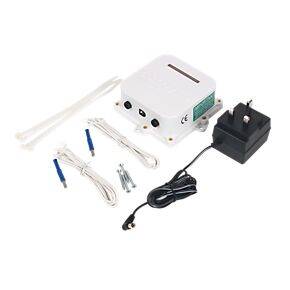 Magnetic Water Conditioners
Magnetic conditioners function by passing the water through a strong magnetic field. Some systems are quite basic, consisting of two opposing magnets attached to the pipework. Whereas others are more sophisticated inline systems.
There are several explanations as to how this process functions. The most common is that the magnetic field induces ionization within the water. What this results in, is a reduction in the surface charge on the smaller mineral particles. This causes them to coagulate, meaning they stay in solution for longer than in untreated water.
These systems tend to keep the minerals in their altered state between 24-48 hours. Much like the electronic devices, the effects of the field can also diminish as the minerals travel away from the unit. Potentially resulting in limescale build up in areas further away from the installation point.
Magnetic systems tend to work better on a commercial scale, rather than at the domestic level. For this reason you tend to see more magnet based systems on the commercial market. Most domestic magnetic systems are scale inhibitors rather than water conditioners.
Electrolytic Water Conditioners
Electrolytic conditioners work by using specific metals or alloys to provide a site for the minerals to react with. When the minerals meet these metals their structure is altered and their behaviour is changed. Once altered these minerals remain in solution instead of bonding to surfaces.
There are a number of different electrolytic conditioners on the market as well as limescale inhibitors. The effectiveness of these products varies significantly. Cheaper inhibitors work for about a year to protect a single piece of equipment such as a boiler. The strength of this effect is often quite weak.
These systems are divided further into those which use sacrificial anode technology and those which use alloy technology.
Effective whole house systems, such as the Aquabion last for 6-7 years and keep minerals in their altered state for 72  hours and have a clear and noticeable impact on scale. Premium conditioners such as the Halcyan also significantly reduce scale but they last for 30 years and the minerals remain altered for 2-3 weeks.
Template Assisted Crystallization Systems
Template Assisted Crystallisation (TAC) and the closely related Nucleation Assisted Crystallisation (NAC) involves the use of a polymer media, usually polymer beads. These provide a site where the hard water minerals crystallise. Once these crystals reach a certain size they are released back into the water where they are unable to bond to surfaces and no longer form limescale.
This technology is more common in the US than in the UK. There are many brands of varying degrees of quality. Just as with other water conditioner technologies the more expensive systems claim to bring more benefits, such as some of the lifestyle benefits associated with soft water.  The polymer media of TAC systems does need to be replaced periodically. Depending on the system, this needs to be done between every 2-6 years. Some systems can be customised further with options for additional cartridges and filters.
Price can vary quite significantly with some systems costing £150 all the way to the higher quality systems which can cost around £1000. More often than not these prices will not include installation.
There are several companies active in the UK including Aquasana, Aquatiere and Scalestop to name a few.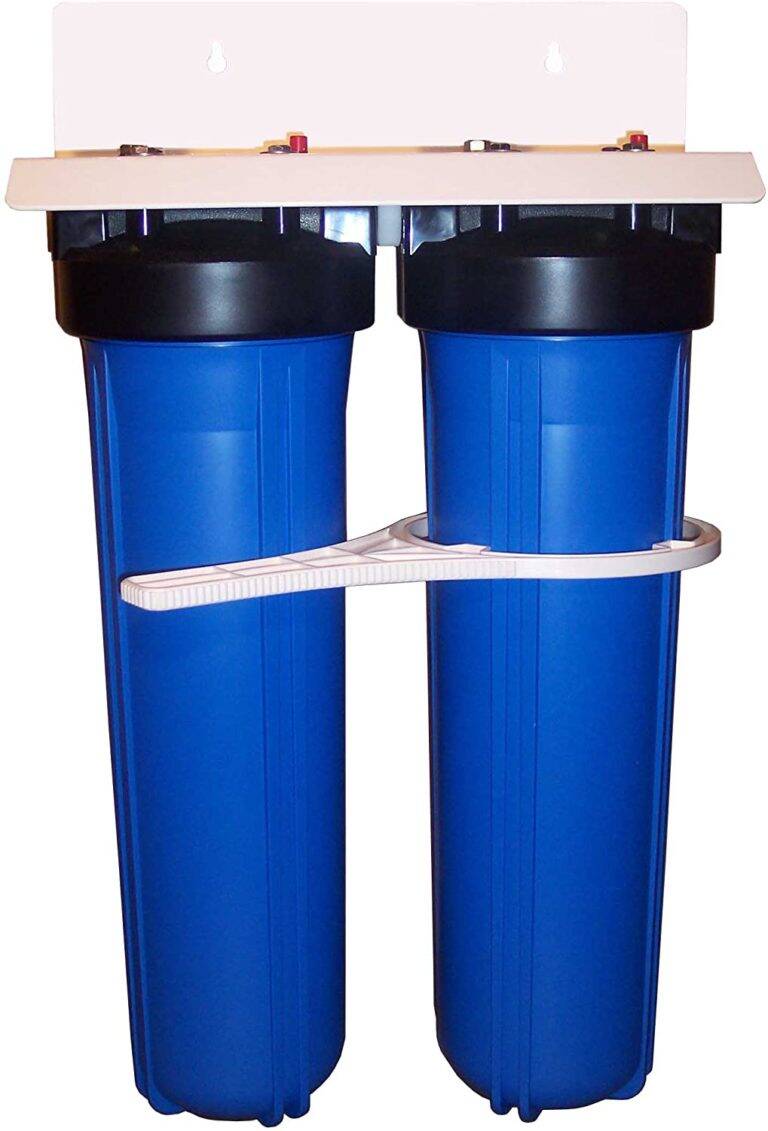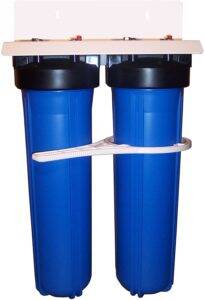 We hope this overview has shed some light onto the world of water conditioning and made your life easier in your search for a solution to your limescale problems.
As a general rule of thumb you get what you pay for.  Cheaper systems tend to provide benefits for a shorter time and reduce less scale. The more premium systems on the other hand last longer and have a stronger effect. But as with any product make sure you do plenty of research and be clear on the key issues you are wanting to address when dealing with hard water. If you'd like more information about Halcyan in particular please click the link below for an in depth walk through of our system.