17m homes in the UK suffer from the problems associated with limescale. Whether that be the added costs and time to clean scaled-up fixtures or needing to replace  expensive equipment due to irreparable damage caused by scale. In order to deal with this problem, we need to understand it first. In this article we'll be taking a no-nonsense look at what limescale actually is and why it forms.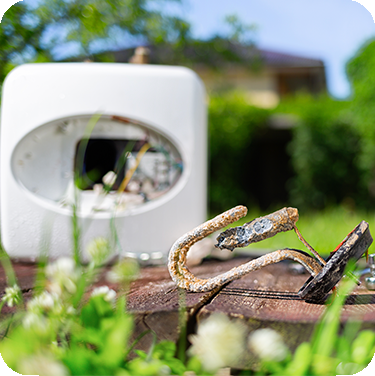 What actually is limescale?
Limescale appears as a hard, chalky deposit, firmly bonded to whichever surface it rests on. This build up continues to grow as more calcium is deposited, forming thick layers of scale. The colour of limescale can vary depending on what other minerals may be present. If the water has high iron content the scale will appear reddish-brown, for example.
Hard water is supplied to most UK households, either being sourced from aquifers or open water sources. Minerals from these sources end up in your household plumbing system and it is the mineral content of the water which classifies it as hard, the higher the mineral content the higher the hardness.
The two most common minerals in hard water are calcium and magnesium. It is the calcium, or more precisely calcium carbonate in its calcite form, which is the building block of limescale.
So why does calcium carbonate form limescale? Without getting too deep into the chemistry, the high temperatures alter a chemical equilibrium in the water causing soluble calcium bicarbonate to become insoluble calcium carbonate. This causes the calcium carbonate to precipitate out of the water and then bond to surfaces forming scale. As we're sure you're aware this means that your kettle, boiler and other heating elements in the home are especially susceptible. The same occurs when water evaporates leaving the calcium carbonate behind, for example on a shower screen.
If you would like some information which tackles the subject in a little more detail, head over to CompoundChem.com for details but please note that it doesn't cover much information on how to actually tackle the issue.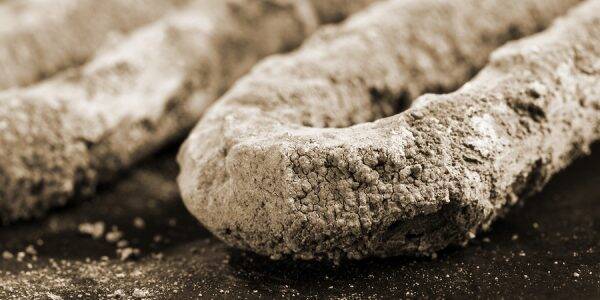 What problems does limescale cause?
Other than the obvious cosmetic issues caused by limescale ruining the appearance of fixtures there are some serious consequences to its formation. The biggest is limescales effect on heating elements. As the scale builds up in these areas their energy efficiency plummets. Every 1mm of scale build-up on a heating element requires extra 10% of energy for it to function. Eventually the build-up will be so great that the heating element is rendered unusable and will need replacing. This is why expensive pieces of equipment such as boilers break down regularly in areas of high water hardness.
So how do you prevent limescale?
To prevent limescale you have to deal with the source of the problem: the minerals in hard water. One way is to remove them completely which is how salt softeners deal with the issue, changing the hard water to soft. This does however have other consequences in regards to health, plumbing and further expenses. In fact, homes with salt softeners have to install a separate drinking water tap as salt-softened water is unfit for consumption. And, with a national salt shortage looming, this once popular solution is no longer the go-to answer to hard water problems.
Another method is to alter the way the minerals behave, preventing them from bonding normally. This keeps the minerals in solution maintaining the positive aspects of hard water without the negatives of scaling. Water conditioners such as the Halcyan deal with limescale in this way and best of all, they don't require salts or nasty chemicals to be effective.
So now you know how and why limescale is damaging your home's plumbing system and expensive appliances, it's time to look at a solution.
Halcyan is the sustainable, long term solution to your hard water problems.  Effective for 30 years, this clever conditioner can be fitted by a plumber in under an hour and requires no additional space in your home. For more information on how it works, click on the button below.