What is a salt free water softener?
Technically speaking there is no such thing as a salt free water softener in the UK or anywhere else for that matter. But don't go running just yet, when talking about salt free water treatment, the term you're looking for is a WATER CONDITIONER.
There are several different kinds of salt free devices designed for treating limescale, you can see a general overview of these methods here and some more in-depth examinations of products on the market here. These devices generally all try to do the same thing – treat the hard water minerals directly in order to change the way they behave in the system, thereby preventing limescale and protecting your home from the damage it causes.
Let's take a look at the pros and cons of treating water with a salt free water conditioner…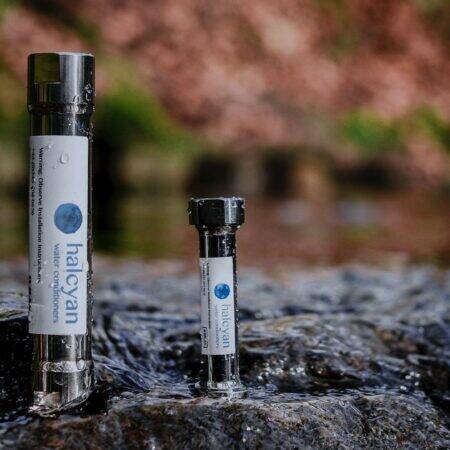 Water conditioners, as we've established, target the hard water minerals directly. This means that these minerals are still in the water and the water is still technically hard, hence the point about salt free water softeners not existing (spoiler alert: these minerals are actually really good for you!). This means that many conditioners are designed to only treat the limescale and nothing else.
Because the hard water minerals are still present in the water, in areas where water evaporates you might still see scale with some systems.  With others, such as the Halcyan, you will find that a fine, easy to clean powdery residue is left behind, we go into detail on how this manifests in our system here. So the cons of using a salt free water conditioner aren't so bad – as long as you don't mind a little residue!
Now onto the good stuff! The pros of water conditioner systems are primarily based around their size and methodology.
A water softener requires a lot of space and regular top ups of salt (and by the way, there's a national shortage of salt!). It will also use up large quantities of water in its regeneration process so if you're looking to save water, a softener isn't a good option for you. Conditioners have none of these issues, all are compact and require no salts nor use any extra water in their process. Furthermore these systems are often maintenance free with premium conditioners lasting between 20-30 years before needing replacement (the Halcyan lasts for 30+years!). Not only does that mean long term savings over a softener but also from the prevention of damaging limescale.
Conditioners are the perfect fit and forget solution to limescale. Once installed they deal with the key issue, the formation of limescale, with no extra costs or effort required. Water conditioners are also more environmentally friendly than water softeners as they do not release sodium ions back into the water course, you can read more about the environmental impact of water softeners here and the environmental impact of water conditioners here. Some conditioners such as the Halcyan can also offer some of the 'lifestyle' benefits of water softeners, such as the water feeling nicer on skin and hair.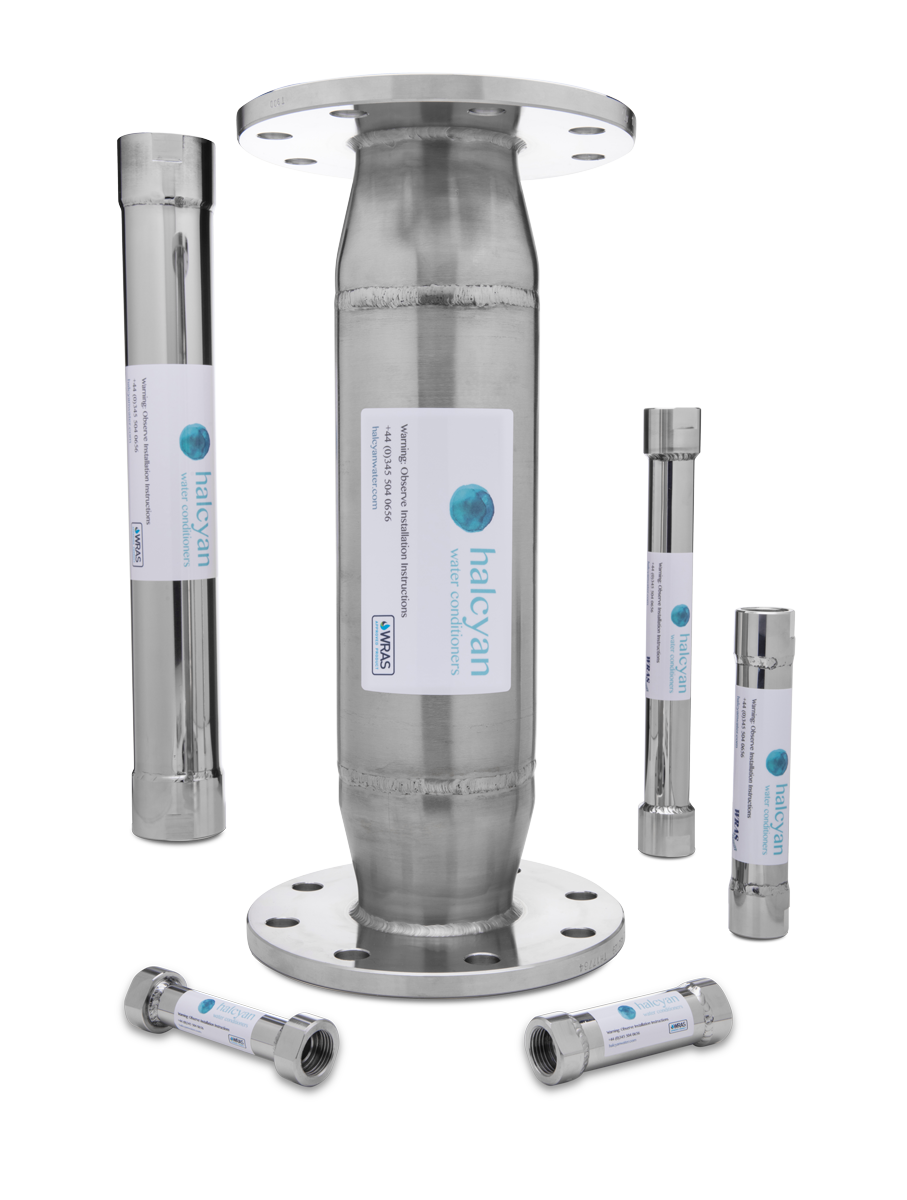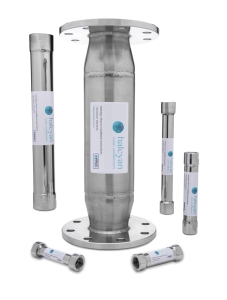 As a customer the key is to establish what the main things you want to tackle are when shopping for a solution.
Do you want no residue whatsoever and are willing to shoulder the expense and effort required to achieve this, along with the negative environmental effects? Then a traditional salt softener is probably the way to go.
Do you want to tackle limescale with minimal effort, minimal to no additional cost and receive some additional benefits? Then a Halcyan water conditioner is the item of choice.
Remember a salt free water softener is a water conditioner! If you'd like to learn more about our water conditioner, the Halcyan, please use the button below to find out about our system in more detail!
If you've already done your research and are sold on the idea of a long-term, environmentally friendly and sustainable solution to hard water problems, then head on over to our shop and find the right unit for you!