What is Hard Water and Where in the UK is it a Problem?
Many of us in the UK are familiar with limescale and the issues it causes. The root cause of limescale is hard water. But what is it? Why does so much of the UK suffer from it, how is it formed, what are its effects and what can be done about it? In this article we'll answer these questions in a straightforward way. Hopefully this will help explain the issues you're facing in your home and help you in deciding the next steps in dealing with them.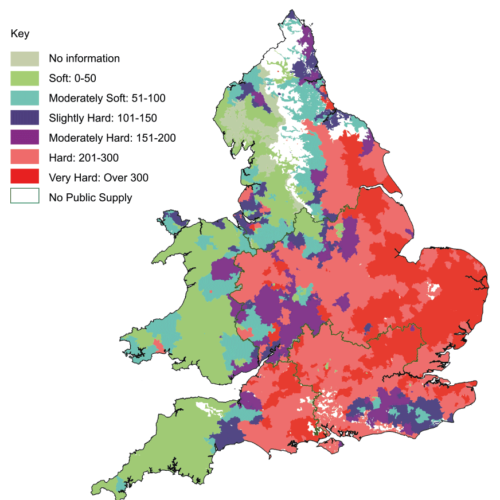 How does Hard Water form?
In order to explain hard water we first need to touch on the water-cycle. Rainwater is soft but as it runs into our water sources it percolates (filters) through mineral deposits. When it does this elements of these minerals are dissolved into the system, most notably calcium and magnesium. It is the concentration of these minerals which determines the hardness of the source. The higher the concentration the higher the hardness. Most of the water in the UK comes from surface sources i.e reservoirs and lakes. A third of UK supply comes from groundwater sources, aquifers etc. Both sources will often supply hard water due to the underlining geology. Much of our supply runs through and sits in chalk and limestone, which are rich in calcium and magnesium .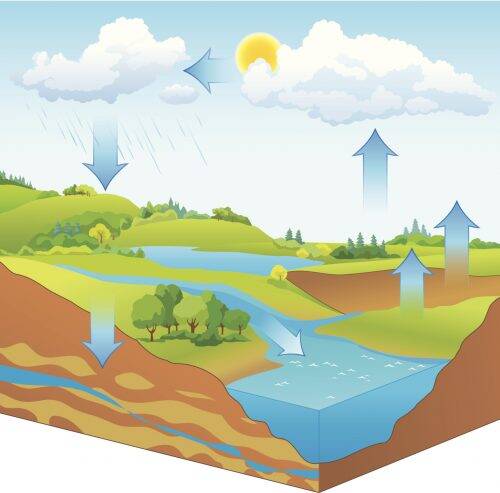 There are two types of hardness, temporary and permanent. It is the temporary kind we're interested in as it is this form which causes the thick crusty limescale we're used to. Temporary hardness is made up of bicarbonate forms of minerals. These forms precipitate from the water easily especially at higher temperatures leading to limescale formation. If you'd like to know more about this process, please check out our blog about limescale.
What are the effects of Hard Water?
So what are the effects of hardness? Other than the menacing limescale it can have several other negative effects. Hard water can damage hair and leave skin dry, this is especially apparent in those who already suffer from sensitive skin. More product, such as shampoo and laundry detergent is used in areas of high hardness. This is due to the way the minerals in the water react with these products. But hard water is not all bad, in fact there is a big upside to hardness, the minerals in the water supplement those required in a healthy human body.
What can be done about Hard Water?
Now you know the basics behind water hardness, what it is and what it does. But what can you do about it? The obvious answer is to treat the hardness before it enters your home. This can be done with a softener which removes the minerals and softens the water, dealing with the negatives but also cutting out the positives among other effects. Or you could go with a conditioner which treats the symptoms of hardness without removing the healthy minerals.
The Halcyan Water Conditioner treats hard water as it enters the home and can be installed by a plumber in under an hour. Why not check out our most popular water conditioner, the 'Favourite' Whole House Unit, a truly fit-and-forget solution that will treat your hard water for 30 years.
We hope this has been helpful piece and provided you with some background information on hard water and its effects. If you would like to look more into solutions check out our comparison between conditioners and softeners.