The impact of limescale and hot water on the environment
The environmental impact of hot water and limescale is an area of sustainability which is often overlooked. Space heating tends to get the lion share of the attention and whilst this matches up in terms of energy use it doesn't mean that the water heating part of the equation is insignificant. In this article we'll dive into the impact that heating water has on the environment and why it is an important issue to be aware of when looking to improve the sustainability of residential properties.
What percentage of energy is used for Hot Water?
So how much energy goes into heating water in domestic properties? 2018 data taken from EU households showed that 14.5% of domestic energy consumption came from water heating. The energy saving trust established that the average UK home used approximately 4kWh, producing around 80 litres of hot water at 55°C.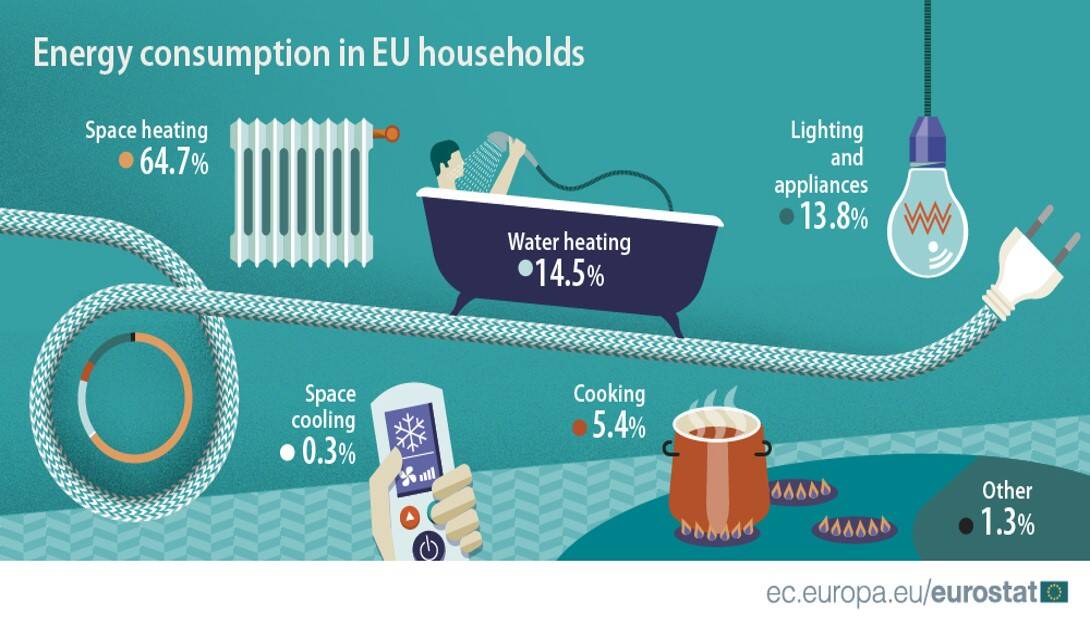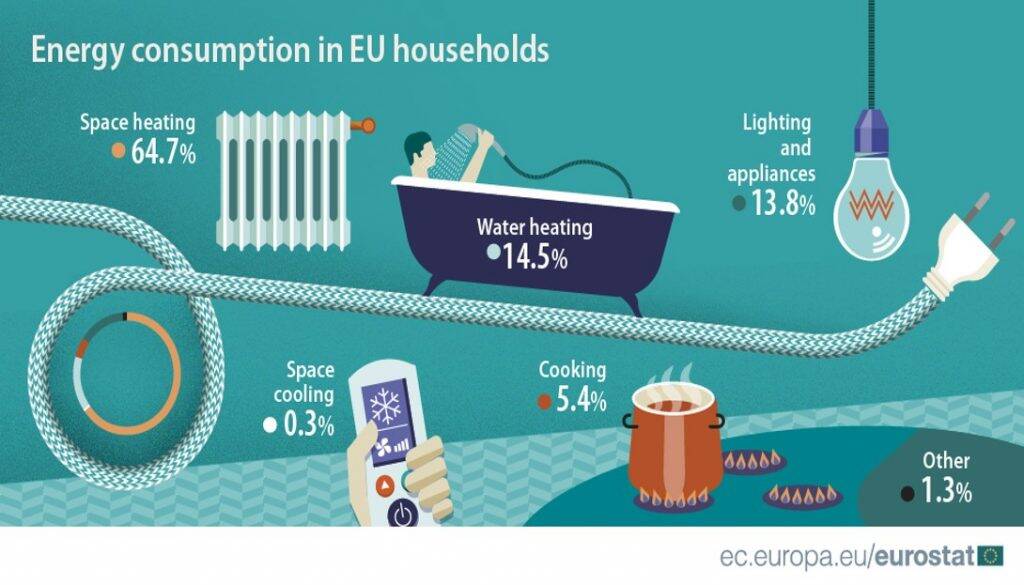 A little known but important aspect of the conversation is the impact of limescale on heating elements. Limescale is an excellent insulator and forms very quickly on heating elements due to its properties. For every 1mm of limescale heating efficiency drops by between 7-10%. This can add up very quickly. In an average home in a hard water area you could expect there to be at least 3mm of limescale build up on a heating element. Which means that this homes energy consumption would be increased by between 21-30%! Lower efficiency means more energy is required to heat less water. Thereby increasing the amount of carbon released. You can read about the relationship between limescale and heating elements in more detail here.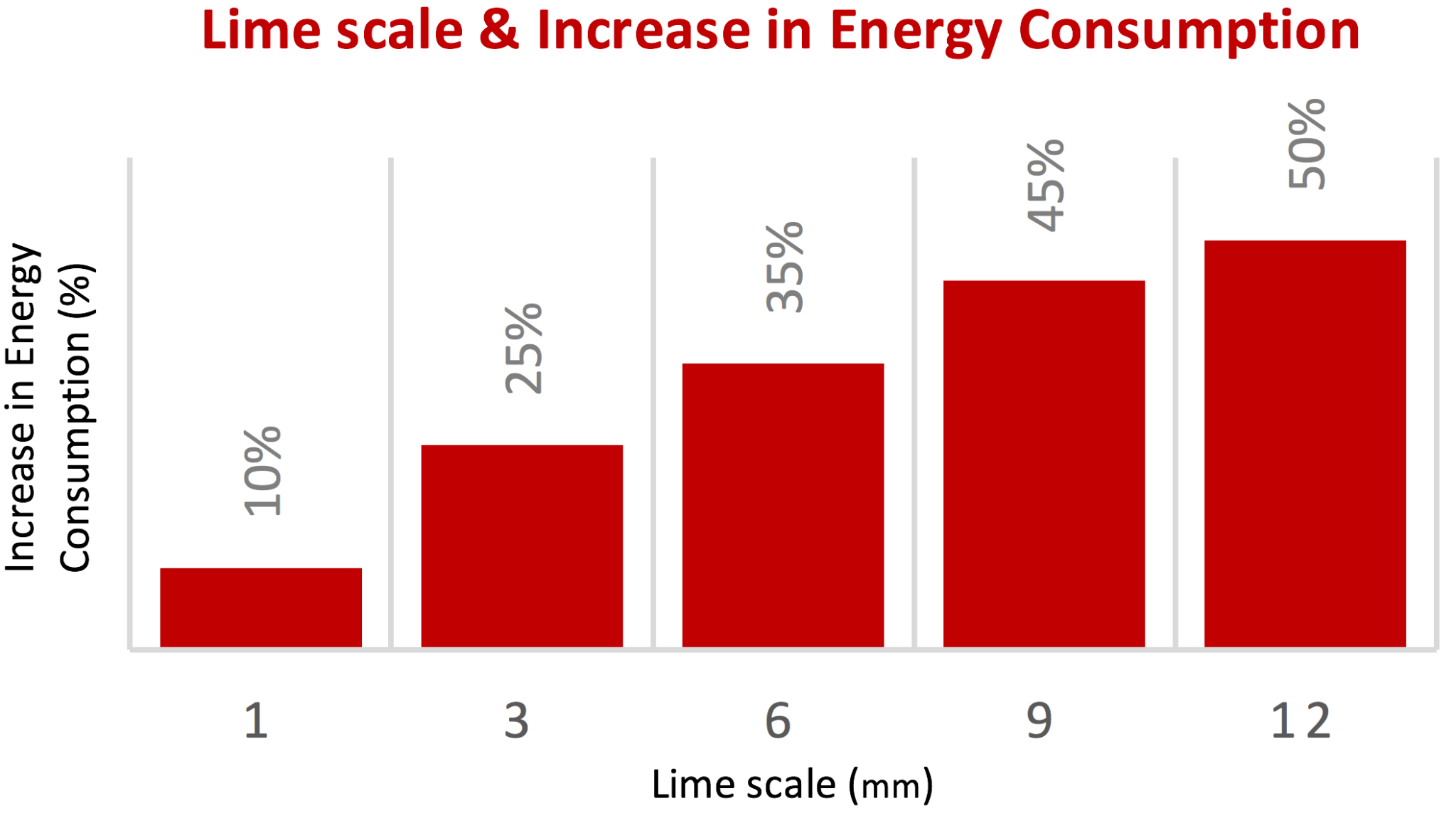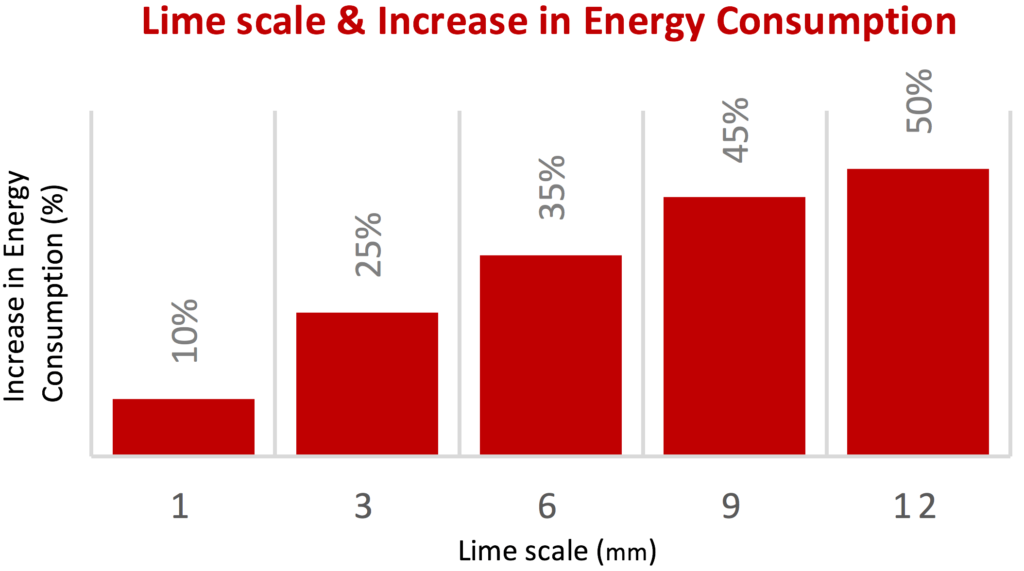 The environmental benefits of treating limescale
By treating limescale the average UK household could save approximately 91.55kg of Carbon per year! This is especially significant when you consider that over 60% of UK households are in hard water areas and thus affected by limescale. If all of these household were able to address scaling an estimated 1.538 million tonnes of carbon could be saved per year.
This also doesn't take into account industrial processes affected by this issue. Such as farming, manufacturing, and the hospitality industry. Treating limescale is an important and 'easy win' as far as sustainability is concerned.
So wasted energy in the production of hot water, caused by limescale, is clearly an issue, but how to tackle it?
There are several ways to deal with this problem already in use. The most common is via ion exchange softeners. Whilst effective they may not be the most sustainable solution as they use salt and expel briny effluent into the watercourse which is bad news for the environment. The other is using non-salt based conditioners, such as the Halcyan Water Conditioner. If you'd like to read more about either of these systems please check out our article below!