This is a common question, there are several magnetic devices on the market which are designed to treat limescale. Right off the bat however a correction does need to be made. There is no such thing as magnetic water softening. Magnetic devices do not remove the mineral content from the water and thereby do not soften the water. We'll cover what these systems actually do further into the article. The short answer is that most magnetic systems are a form of limescale inhibitor rather than a softener.
So how do magnetic systems work?
A magnetic inhibitor works by running your water through a magnetic field. There are many different models and configurations of magnetic device on the market. These range from simplistic systems of 2 magnets strapped to either side of the pipework to integrated inline devices.
Different manufacturers will often use differing explanations for how their systems work. But, to generalise, the magnetic field induces ionization in the water. This affects the surface charge of the mineral particles in the water encouraging them to stay in solution rather than bonding to other surfaces. It has been suggested that the further these particles travel from the magnetic field the faster the effect on them disappears. This means that magnetic systems may have a limited range of effectiveness.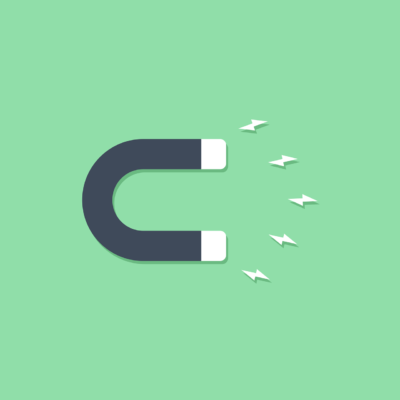 What is the evidence they work?
Sadly much of the research around this subject, as with many topics in the hard water space, is mixed and inconclusive. There have been several studies on the subject. Some have shown that the magnetic field influences the water but then others have been unable to reproduce this effect. In many of these cases however, experimental methodology was changed. This suggesting that there may be certain conditions in which these magnetic systems are effective an others where they are not. Because of the limited amount of research done in this area the mechanism behind the magnetic effect on hard water is poorly understood. It has been suggested that a physical process, the Lorenz force may be the underlying cause.
Are these systems effective?
As mentioned previously that is a hard question to answer the evidence is mixed. Generally the view of magnetic systems is fairly negative but equally there are many who swear by them. Most magnetic systems tend to be marketed as inhibitors. As such are designed to treat a single piece of equipment such as a boiler rather than as whole house devices. This makes sense when the range limitations of magnetic systems are considered.
We hope this has a helped to demystify magnetic water softening somewhat. We're sorry we couldn't be more conclusive! The one thing to keep in mind if you are considering a magnetic system is to avoid any businesses which market their systems as water softeners as this is misleading. If you'd like to know more about the different options available to you to treat your water checkout our article on the subject below: