What is a Scale Inhibitor?
A scale inhibitor is a device designed to reduce the amount of limescale formed in hard water areas. These devices are usually compact and designed to protect single pieces of equipment such as a boiler. But there appear to be many of these systems available. So how do you differentiate them and how do you know if they are effective? We'll try to answer these questions as best we can in this article.
There are several different mechanisms which inhibitors use to reduce scale. Many purport to use similar methodologies to water conditioners. Most scale inhibitors tend to be magnetic or electric systems with several electrolytic systems also available.
These devices lack key benefits that water conditioners offer, such as the 'soft water lifestyle benefits'. Inhibitors tend to be fit into properties in order to meet building regulations stipulating that a scale prevention device must be placed before the boiler of new build properties. As rule of thumb scale inhibitors have short lifespans. Usually inhibitors last around 5 years with the longest-lived lasting up to 10 years.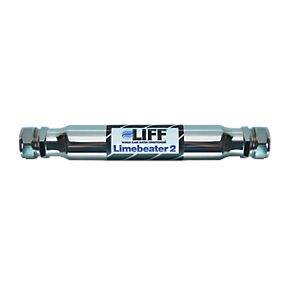 Why and when should you get one?
If you want an effective whole house solution to your limescale issues, then an inhibitor is not likely to be the best solution. But if you aren't troubled by the many problems limescale causes and simply want to ensure that your boiler is kept running efficiently with minimal expenditure then scale inhibitors fit the bill. The key things to look out for are the lifespan of the units, you will need to remember to replace them periodically to ensure your boiler remains protected.
Hopefully this has given you a good grasp on what to expect with scale inhibitors, if you would like to know more about where they sit in the wider market then please check out our in-depth overview of the water treatment options. If you are interested in our whole house system, then please take a look through the rest of our site!