How do we fit in the picture?
With energy bill soaring and the climate crisis front and centre a rapidly expanding topic of interest among homeowners and the government is domestic retrofit. There are many innovative products and designs which can be used in retrofit projects and Halcyan is one of them! In this article we'll walk through what Halcyan brings to the table for domestic retrofit.
Before we dive into the specifics, what does retrofit mean in the context of construction? In short it is the process of replacing or fitting new systems to existing properties to reduce their energy consumption and improve their energy efficiency. As you can imagine there are many ways this can be done from simple changes such as installing LED light bulbs, replacing insulation, all the way to installing solar panels and ground or air source heat pumps. Retrofit is at the forefront as a method of moving the UK to becoming more sustainable.
Halcyan is a water conditioner. A device used to treat hard water to prevent the formation of limescale. Halcyan sets itself apart from other conditioners due to the potency of its effects and its long (30 year) lifespan. One of the biggest advantages of the system are its passive nature, once installed the Halcyan requires no replacements, energy or maintenance of any kind.
How it helps with energy!
So how does dealing with limescale fit into the retrofit mission? Limescale deposits form all over the home but heating elements are particularly at risk. A little-known aspect of limescale is that it is an excellent insulator, meaning a boiler in a hard water area will start to lose efficiency as soon as it is first turned on. This insulating effect is so potent that for every 1mm of limescale on a heating element the amount of energy required to heat water is increased by 7-10 percent. Halcyan helps to prevent this build up meaning the efficiency of hot water appliances is maintained for longer, thereby saving energy and carbon in the home. An installed Halcyan can save the average UK house an estimated 4.2 tonnes of CO2e a year!
Not only will the Halcyan protect newly added equipment but it will also slowly reduce existing build up as well. This is another excellent feature for retrofit as existing pipework can be kept instead of needing a replacement in areas where limescale build up is particularly concentrated.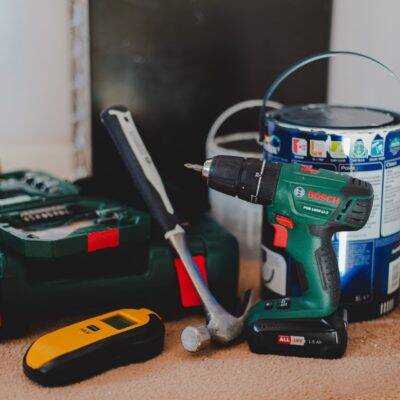 If retrofitting your property is on the cards, make sure you don't forget hard water! The many improvements you make might find themselves breaking down much more quickly than you thought! A solution like Halcyan is a perfect complement to newer, greener water heating methods. If you're interested why not check out which of our units would best fit your home using our handy quiz!