What are Hard Water Filters?
Dealing with the problems of hard water can be a real headache. Especially when there are several different and interchangeable names for systems on the market. So what are Hard Water Filters? Do these systems even exist? If not, then why is the term used? In this article we'll answer all the above and clarify what the devices on the market are that you'll want to research when looking for how to filter hard water and deal with limescale issues.
Hard Water Filters are designed to filter out additives and impurities in the water. In theory then hard water filters should exist? This is both right and wrong, most hard water filters do not filter out hardness. Instead, hard water filters tend to remove things such as chlorine from the water. There are hard water filters that can remove hard water minerals from the system, the most used being reverse osmosis systems. However, it is important to note that running hard water filters are very costly, as such they aren't often used to treat the whole house. Hard Water Filters aren't the solution to your hard water. So what should you be searching for instead?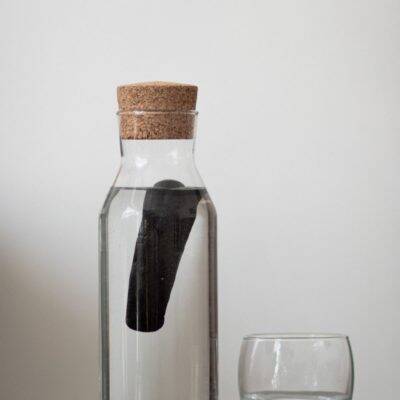 Water softeners are currently the most well know devices used for treating limescale. In short, water softeners use a process known as ion exchange. Salt is a key part of this process which is why these systems are sometimes called salt softeners. Water softeners do just what they say on the tin, they provide the household with soft water. However, there are several downsides with this method. Water softeners take up a lot of space, have ongoing running costs, require regular upkeep and maintenance and aren't very environmentally friendly.
The other option is the lesser-known water conditioners which come in several different shapes and sizes. Conditioners deal with limescale by targeting the hard water minerals and changing the way they behave rather than removing them. This results in water that is still hard, but that doesn't build up scale inside appliances and on surfaces. Instead, you can expect a fine easy to clean residue on these surfaces instead. Because Water conditioners are quite diverse and use different methodologies they can vary in quality and in the benefits they can bring.
The Halcyan Water Conditioner is a truly passive, fit-and-forget solution to your hard water problems. Using an alloy core, the Halcyan works for 30 years and can be installed in under an hour. Why not check out the most popular, Whole House Unit and see if it's the solution you've been looking for?
Final Thoughts on Hard Water Filters:
So what are hard water filters? There are several different devices which deal with the issue in different ways. But for the most part there is no such thing as a specialised water filter and you should be looking into water softeners or water conditioners to deal with your limescale problems. If you'd like to know more about how the Halcyan water conditioner can help prevent limescale and keep your appliances working longer then please check out the rest of our site!