If water conditioners are unfamiliar to you, then let us help you get up to speed! Water conditioners are designed to treat hard water. Put simply hard water contains high concentrations of minerals, mainly calcium and magnesium. Hard water is known for causing many complications including clogging your plumbing with limescale and preventing detergents and soaps from dissolving fully in the water. Water conditioners remedy this problem by directly altering these minerals so that they behave more positively.
Now, that may sound well and good but what does this mean in practical terms?. Fret not we thought it would be useful to put together a brief article discussing the benefits of having a water conditioner at home. If this is something that you want to learn more about, read on as we break down the three main reasons why a water conditioner might be right for you!
Perhaps that seems counterintuitive? Whilst the initial cost on some conditioners (ours included!) may be high to start you'll be glad to hear that having a water conditioner at home can save you money in a couple of ways. Firstly, because getting rid of limescale caused by untreated hard water will mean plumbing and appliances last longer. The prolonged life of your plumbing system and appliances can offset the costs attached to the water conditioner alone.
But a water conditioner doesn't just mean fewer replacements of expensive equipment, they can also save you energy and thus lower your energy bill. Something we could all do with these days! How does they do this? In short, by preventing the build-up of limescale on heating elements, allowing them to work more effectively.
2) It's Better for Cleaning
Aside from helping you save money, water conditioners will also save you one of the most important things you have, time! Water conditioners prevent limescale build up, instead leaving a fine powdery residue on surfaces in your bathroom and kitchen. This residue requires a simple wipe down to remove. Meaning less time spent scrubbing and spraying nasty de-scalers on those surfaces.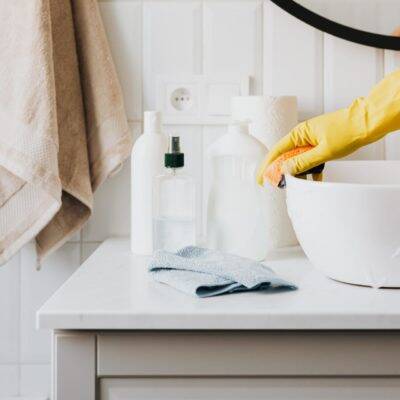 3) It's better for the Environment
A good water conditioner is a passive solution to the limescale problem, meaning no energy is used for it to work and it doesn't add anything harmful or otherwise into our water ways. In addition, a water conditioner will make your appliances more energy efficient thus reducing your carbon footprint.
Hopefully, this article has convinced you that a water conditioner is a great addition to any home in a hard water area. The next step is to decide which system would suit you best.
If you'd like to take a look at our alloy based system and see how it can benefit you then please check out our system explained page for more information.