Hard water affects approximately 60% of households across the UK. Containing high levels of calcium and magnesium, hard water is often the cause of various plumbing issues which plague UK homeowners. Therefore, dealing with this issue should be a priority. But how do homeowners know that they have a hard water problem?
Fortunately, hard water can be easy to identify at home. Read on for five of the most common signs that indicate a hard water problem and that you need a solution sooner rather than later
Limescale is a chalky but hard substance made up of calcium carbonate deposits. These deposits for  when the minerals leave the water and bond onto surfaces. Limescale forms more readily in areas where the temperature is high (such as your kettle) and in areas where water sits. These deposits are often difficult to clean and become very crusty over time.
Hard water also has adverse effects on laundered clothes. Frequently, households with hard water experience fading fabric and prints on their clothes. Although it's common for clothes to wear down over time, hard water can accelerate this process.
Aside from faded and stiff clothing, people who wear clothes washed with hard water can also experience skin irritation and itching caused by the harsher texture.
Another common manifestation of hard water is the cloudy appearance of glassware. Through daily washes and rinses under hard water, glass plates and mugs that started out clear will become hazy and difficult to see through.
Whilst cloudy glassware is to be expected eventually as the wear on the items builds up over time these effects shouldn't come on until after a few years of use. Therefore, if you notice that your new glassware bought a few months ago has already become cloudy, then it's a likely indication of hard water problems.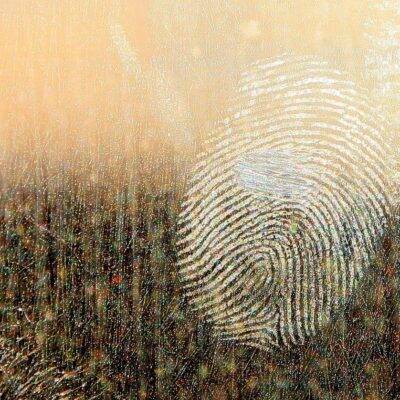 4) Recurring Plumbing Problems
As mentioned previously, the composition of hard water includes high levels of calcium and magnesium, and the combination results in limescale deposits. Whilst these deposits form more quickly in areas of high temperature and pooling water they will also build up in pipework. As a result, the pipes can often get blocked by these deposits. If the blockage isn't resolved before the pressure builds up, it might cause recurring plumbing problems like leaks or very low water pressure.
The recurring plumbing problems can also lead to broken pipes that often result in leaks, leading to much higher water bills. If you've noticed that your water bill has increased over the last month's reading, consult a plumbing contractor for help. You may find limescale was to blame!
Since hard water is a common problem for many households, developments in technology have helped families eliminate limescale from their pipelines. Products such as water softeners remove the minerals form the water and water conditioners help by treating the minerals preventing them from forming scale.
If you'd like to find out more about how our product can help you deal with your hard water problems then please check out our system walkthrough for more information!