Water quality is an essential aspect of our daily lives, impacting everything from our health to the longevity of our appliances. In the UK, many households struggle with hard water, which contains high levels of minerals like calcium and magnesium. The solution? Water treatment systems such as water softeners and water conditioners. But which one is better? Let's delve into this topic and find out which is the best water conditioner for you.
Understanding Hard Water Problems
Before we compare water conditioners and softeners, it's crucial to understand why hard water can be problematic. Hard water can lead to scale build-up in your pipes and appliances, reducing their efficiency and lifespan. It's also believed to affect your skin and hair health, making them dry and dull.
Moreover, hard water can make cleaning tasks more challenging as it doesn't lather well with soap or detergent. These issues have led many homeowners to seek solutions like water softeners or conditioners.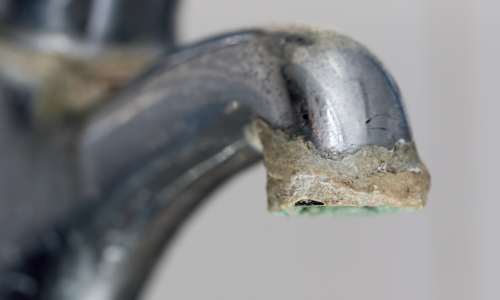 The Water Softener: A Traditional Solution
Water softeners have been around for decades, providing a time-tested solution for hard water problems. They typically work by replacing the calcium and magnesium ions in hard water with sodium ions through a process called ion exchange.
This process effectively reduces the hardness level of your water, preventing scale build-up in your pipes and appliances. It also improves lathering with soap, leading to better cleaning results.
However, there are some drawbacks to using a traditional water softener. For one, they require regular maintenance including salt refills and system cleanings. Additionally, they increase sodium content in your household's wastewater which may not be environmentally friendly. In our previous blogs, we discuss some of the issues with traditionally softened water, such as watering the garden and the need to install a separate drinking water tap.
The Water Conditioner: A Modern Alternative
In contrast to traditional softeners, water conditioners are a newer technology designed to tackle hard water problems without adding sodium to your household's wastewater stream. Instead of removing calcium and magnesium ions from the hard water like softeners do; conditioners alter these minerals' behaviour so they don't stick to surfaces – effectively preventing scale build-up.
One significant advantage of using a conditioner over a softener is that it requires less maintenance since there's no need for salt refills or regular maintenance. Furthermore, because it doesn't add sodium to your wastewater stream, it's considered much more eco-friendly than traditional softeners.
So is a Water Softener or Water Conditioner Better?
The answer depends on what you value most in a hard-water treatment system. If you want an established solution that guarantees softer water and you don't mind regular maintenance or increased sodium content in your wastewater; then a traditional softener might be right for you.
On the other hand; if you prefer an eco-friendly option that requires less maintenance but still effectively prevents scale build-up; then consider investing in one of the most sustainable water conditioner UK options available on the market today. The Halcyan Water Conditioner is an easy 'fit and forget' solution to hard water that ensures your home is protected for decades to come.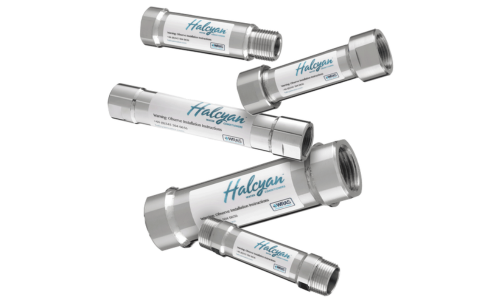 Final Thoughts
In conclusion; both systems have their pros and cons when dealing with hard-water problems at home. Your choice between a conditioner or softener should depend on your specific needs; preferences; budget; as well as environmental considerations.
Remember that while both systems can help prevent scale build-up in pipes and appliances; only modern conditioners will ensure a maintenance-free solution that is also good for the environment – something worth considering if this is important for you.
Regardless of which system you choose; remember that improving your home's water quality is an investment not just for preserving your appliances' lifespan but also for enhancing you and your family's overall wellbeing and happiness.
If you'd like to find out more about the Halcyan Water Conditioner, you can explore our Knowledge Centre and find out how it works here. You can call our expert team on 0345 504 0656 for more information on whether you have hard water and how you can benefit from installing a Halcyan.
Why choose Halcyan?
Halcyan Water Conditioners is a British company based in Bristol and our alloy-based solution to hard water is unique to the UK. Unlike water softeners, our alloy-based Water Conditioner is an eco-friendly, people-friendly solution to hard water. With our 30 Year Warranty and our 12 Month Money Back Performance Guarantee, you protect your home now and into the future with Halcyan.