If you've ever been told that you live in a 'hard water area' then you might also be aware that water hardness is an important factor to consider when it comes to water quality. Hard water can cause problems such as limescale build-up in pipes and appliances. In this blog post, we will explore what water hardness is, how it is measured, and how hard the water is across the UK.
What is Water Hardness?
Water hardness is a measure of the amount of dissolved minerals, such as calcium and magnesium, in the water. These minerals come from the earth's crust and are picked up by the water as it flows through rocks and soil. Water hardness is usually measured in milligrams per litre (mg/L) or parts per million (ppm).
Water Hardness (mg/l CaCO

3

)

Soft

up to 100

Slightly hard

100 -150

Moderately hard

150 – 200

Hard

200 – 300

Very hard

More than 300
Source: Drinking Water Inspectorate
What Causes Hard Water?
Hardness in water is caused by dissolved minerals such as calcium and magnesium. These minerals are naturally present in most groundwater sources, but can also be added by man-made sources such as industrial waste or agricultural runoff. The amount of hardness present depends on the concentration of these minerals, which can vary from region to region.
Does it Matter if You Have Hard Water?
Hard water can cause several problems, such as limescale build-up, which can damage pipes and appliances. It can also make it difficult to get soap to lather and can leave a scum on surfaces, such as bathtubs and sinks. In contrast, soft water has a low mineral content and is less likely to cause these problems.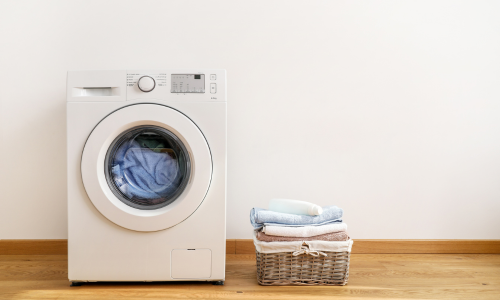 How Is Water Hardness Measured?
The hardness of water varies across the UK. Generally speaking, hard water tends to be more common in areas with higher levels of limestone or chalk geology, while soft water is more common in areas with higher levels of granite or sandstone geology.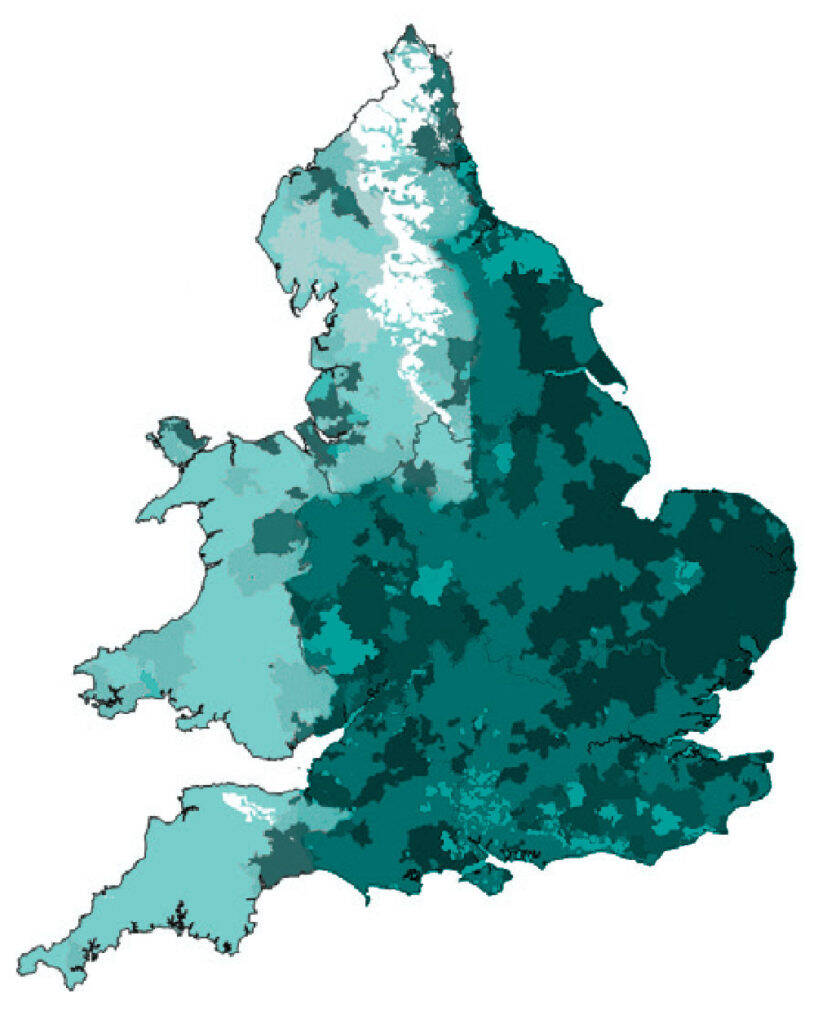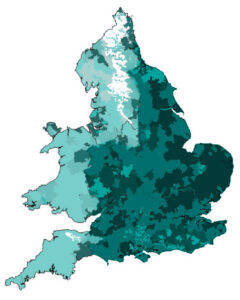 Water hardness varies across the UK. According to a report by the Drinking Water Inspectorate, around 60% of the UK has hard or very hard water. The hardest water is found in the south and east of England, with the highest levels of hardness being recorded in the Thames Valley and the south-east of England. The softest water is found in the north-west of England, Scotland, and Northern Ireland. You can see how water hardness varies on the DWI's map.
What Does This Mean For You?
If you live in an area with hard water, it's important to be aware that your appliances such as boilers, kettles and showers are far less efficient over time when competing with limescale build-up. In the worst cases, appliances can even break down and need replacing. 
Fortunately, there are ways to reduce these effects. Installing a Halcyan Water Conditioner will help reduce scale build-up on pipes and appliances by making your water behave like soft water as it enters your home. Another option is to use a descaler, which breaks down the minerals in the water, making them less likely to cause problems.
You can also use vinegar or lemon juice to remove limescale build-up from surfaces, such as shower heads and taps. Using a soap or detergent specifically designed for hard water can also help to reduce the scum and make it easier to get soap to lather.
Conclusion
It's important to be aware that the hardness level of your drinking supply can vary depending on where you live in the UK. While it can cause several problems, there are ways to reduce its effects, such as using a water conditioner or descaler.  By understanding the hardness of your water, you can take steps to protect your pipes and appliances and enjoy cleaner, better-tasting water.
If you'd like to find out more about the Halcyan Water Conditioner, you can explore our Knowledge Centre and find out how it works here. You can call our expert team on 0345 504 0656 for more information on how you can heat your water for less, by installing a Halcyan.
Why choose Halcyan?
Halcyan Water Conditioners is a British company based in Bristol and our alloy-based solution to hard water is unique to the UK. As leaders in our industry, our mission is to help our customers save money, save energy and save the planet with our eco-friendly, people-friendly water conditioners. We take huge pride in our customer satisfaction and our testimonials speak for themselves. With our 30 Year Warranty and our 12 Month Money Back Performance Guarantee, you can say goodbye to damaging hard water for good!