WD-40 – useful against limescale?
Limescale is a familiar nuisance to 17m homes in the UK, building up everywhere that water sits, whether that be your toilet, shower or kitchen tap. Worst of all it is difficult to clean after it sticks to those surfaces. Rather than going out to buy expensive and in some cases corrosive chemicals to remove the scale, what about using something most of us already have at home such as WD-40? Does WD-40 remove limescale? Let's find out!
First off what is limescale and why do so many of us have it in our homes? Put simply, limescale is a hard deposit formed mainly from minerals in your water. Limescale forms in areas with hard water which contains high levels of minerals such as calcium carbonate and magnesium. It's primarily the calcium carbonate which is to blame for the formation of limescale.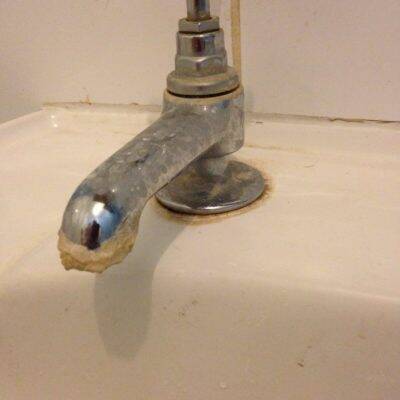 WD-40 is a degreaser and lubricant which is popular for its multi-purpose functionality. There is a common idea that you can use WD-40 for almost anything. One of its main uses is in cleaning rust and stubborn stains from surfaces so why wouldn't it be useful for removing limescale?
Should you use it as a descaler?
You'll find several articles and YouTube videos suggesting that WD-40 helps to clear stubborn limescale stains, however we would urge caution and recommend using a much cheaper and much more effective solution. WD-40's formula is kept under wraps, but we do know it contains petroleum based oil and several hydrocarbons. This puts it more in the alkaline than the acidic, in fact WD-40 sate on their website that their product is acid free. So why is this important?
Calcium carbonate is easily broken down by acids. Most big brand descalers are highly acidic with hydrochloric acid being a common ingredient. So without the key ingredient WD-40 is unlikely to be a very effective descaling agent and could in fact cause problems as it will react with and dissolve certain plastics. The best quick to hand and cheap descaler alternative is white vinegar which has the acidity needed to break down those stubborn limescale deposits.
Whilst white vinegar is an excellent tool to restore order to a limescale afflicted bathroom it is sadly not a permanent solution. That clean surface is going to have deposits back on it when water is left to sit. So is there a way to both prevent and remove scale? Treating your hard water as it enters the home is the best way to deal with the problem. Both water conditioners and water softeners are popular options. This article breaks down the pros and cons of each method.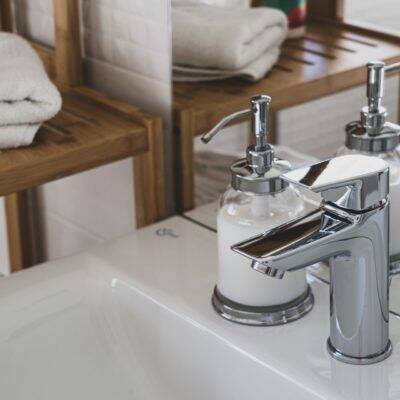 So does WD-40 remove limescale? Maybe, but whilst WD-40 is excellent for many things we don't rate it as a limescale remover and you should reach for the white vinegar instead.
Of course prevention is always better than a cure. So, if you want to learn how a Halcyan Water Conditioner can prevent limescale in your home, click on the button below!