A hard problem to tackle!
If you're living in a rural area a septic tank is often a must have. But what if, like many in the UK you suffer from hard water? Do the usual treatment methods work or are you doomed to have limescale for the rest of your days? In this article we'll answer this question and hopefully help you to find a solution to your limescale woes without putting your septic tank at risk.
How do septic tanks work?
So before tackling your options lets briefly go over what a septic tank is and how it works. If you're already familiar feel free to skip ahead! A septic tank is a storage tank underground designed to provide basic sewage treatment. These systems are necessary when a home isn't connected to a main sewage system. These systems essentially use gravity to separate different waste into layers with scum on the top and heavier waste on the bottom and wastewater between the two. Anaerobic bacteria is cultivated in the tank which breaks down the heavier waste at the bottom whilst the wastewater is released into drainage fields where natural bacteria in the soil breaks it down.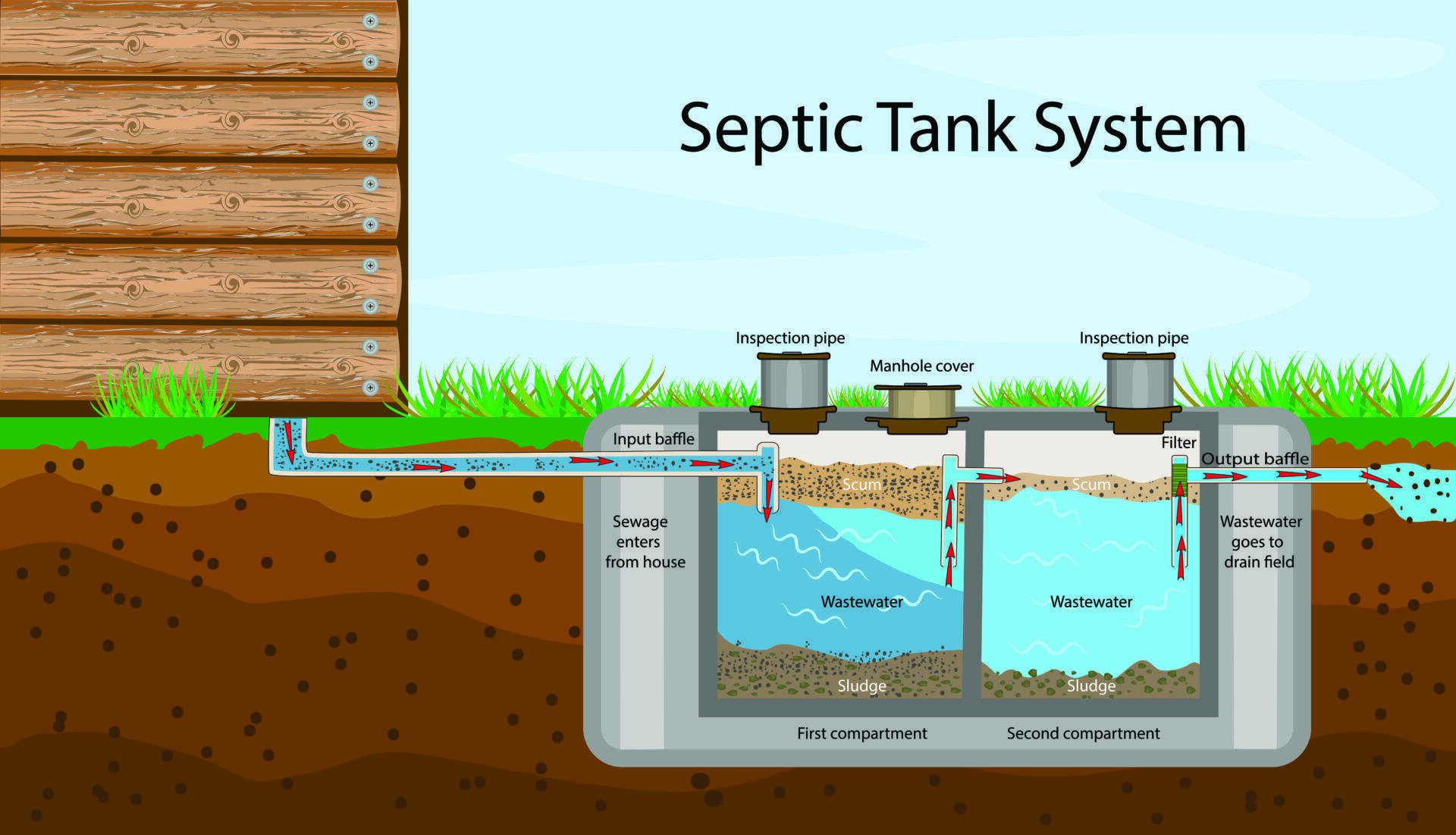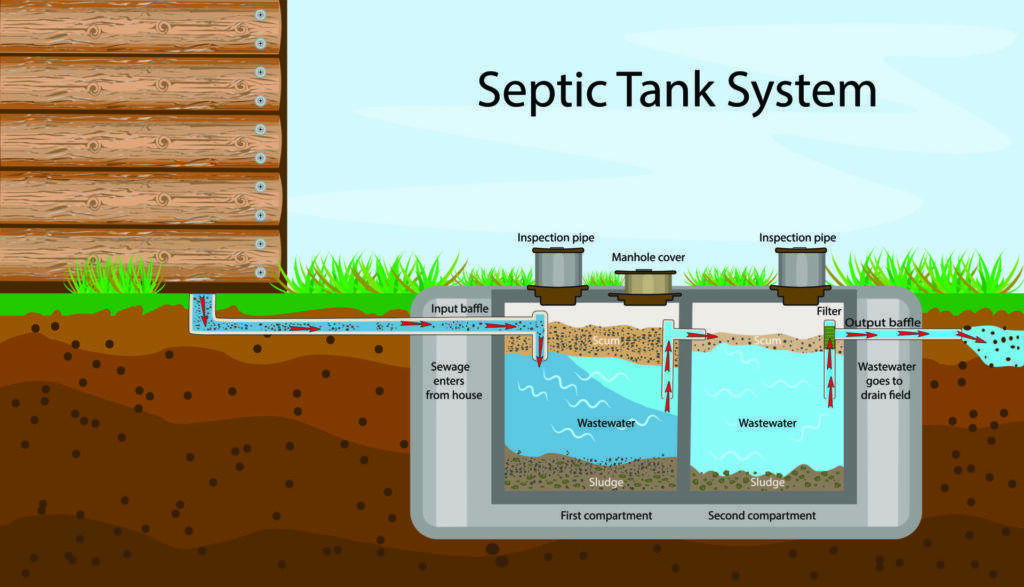 The problem with treating limescale
The most common and well-known method to dealing with limescale is an ion exchange water softener. These systems work by replacing the minerals in the water with sodium ions. This is where the problem lies
Water softeners flush out a brine solution during their regeneration process, this solution is high in salt, which binds with particles in the soil of the septic tanks soakaway (the system to drain the wastewater into the drainage fields) the binding of the salt creates a waterproof barrier meaning the soakaway fills with water depriving the vital aerobic bacteria in the tank of oxygen. The performance of the tank is further affected as the changed conditions in the soakaway lead to the build up of anaerobic bacteria, creating slimy layers further blocking the soakaway and causing the tank to back up and fill with septic sludge.
Now this isn't guaranteed to happen with a water softener, depending on the make and model and the hardness of the water, the two systems may work well together. But it is always a risk, which is why most septic tank manufacturers recommend that water softeners not be used in conjunction with their systems. In some cases, your warranty can be made invalid with the addition of a water softener.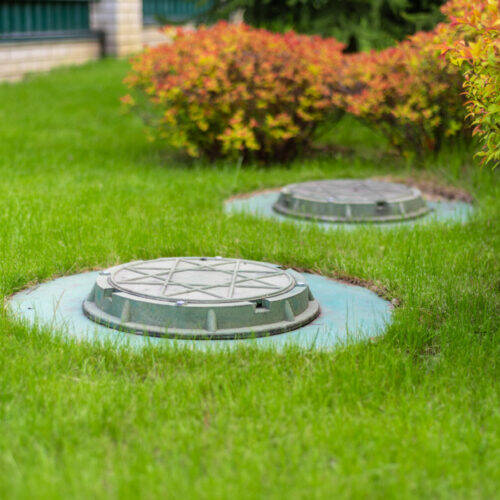 Why Halcyan works well with septic tanks
Luckily, you can tackle your limescale problems without risking your septic system. Halcyan is a water conditioner which treats hard water and prevents limescale build up without the addition of salts into your water. Because Halcyan is an entirely passive system it can be safely installed alongside a septic tank and will have no negative impact whatsoever on the vital aerobic bacteria in your tank. That's not the only good news however. The Halcyan is a long lived and compact piece of kit, making it convenient to install and very cost effective. It will last for 30 years without needing maintenance or upkeep of any kind.
So if you're struggling with hard water but have decided to grin and bear it due to the risk of using a water softener, you don't have to! A halcyan, is almost tailor made for your situation, and if not us there are other salt free alternatives (though we have them beat!). If you're interested why not see which of our systems would suit you best? Answer our quiz below!