Are you tired of receiving high energy bills every month? Do you want to reduce your carbon footprint and contribute to a healthier planet? Retrofitting your home can help you achieve both of these goals. Retrofitting is the process of upgrading existing homes with energy-efficient features to save energy and reduce waste. In this blog post, we will guide you on how to retrofit your home to save energy.
How Energy Efficient is Your Home?
Before retrofitting your home, it is crucial to conduct a home energy audit to identify areas where you can make improvements. An energy audit will help you understand your home's energy consumption and how to make it more energy-efficient. You can hire a professional energy auditor or conduct a DIY audit using a home energy audit kit.
Install Insulation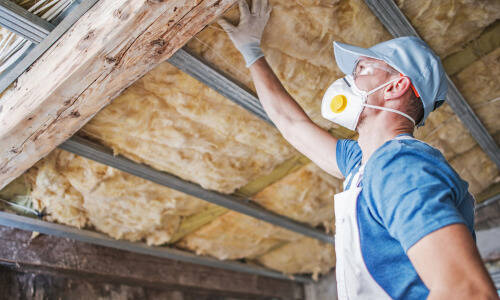 One of the most important steps you can take to improve the energy efficiency of your home is to install insulation. Properly installed insulation helps keep warm air in during the winter and cool air in during the summer, reducing the amount of energy needed to heat and cool your home. It also helps reduce noise levels and makes it easier to maintain a comfortable temperature throughout the year. When installing insulation, be sure to use materials that are rated for the climate where you live.
Average cost: £1400-£10,000
Replace Old Windows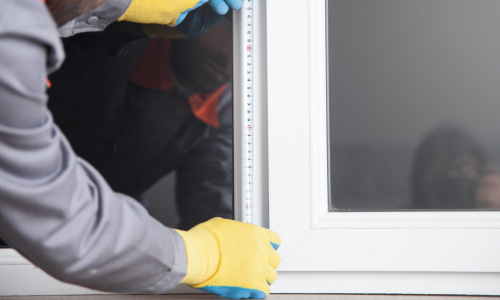 Old windows can be a major source of heat loss in a home, so replacing them with new, energy-efficient windows can help reduce energy costs significantly. Look for windows that are rated for high efficiency, such as those with double or triple glazing to ensure heat is reflected back into the room instead of escaping outside.
Average cost: Depending on the size of your home, you can pay anything up to £16,800 for uPVC windows and thousands more for timber and composite frames.
Install a Water Conditioner
It isn't widely known that the hardness of your water may actually be costing you a great deal more than you realise. When hard water is allowed to course its way through your home, it leaves behind limescale buildup in your appliances and plumbing. Over time, this significantly reduces the efficiency of boilers, kettles, washing machines and any other appliance that uses water. Not only does it use a lot more energy, limescale is also the cause of appliance breakdowns and in some cases, this damage is irreparable.
The Halcyan Water Conditioner is a simple solution which will not only reduce your energy bills, but will protect your existing appliances and remove limescale from your home. The single cost of installing a Halcyan can give you around £500 savings on your annual energy bills!
Average cost £770 + fitting
Install a Smart Thermostat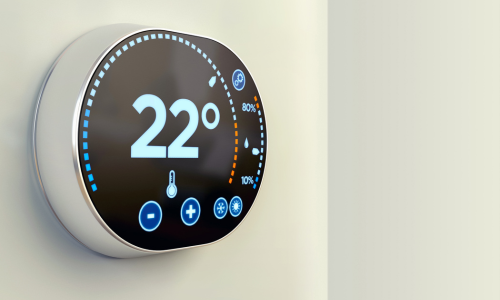 Smart thermostats allow you to control your heating and cooling system remotely from anywhere using an app on your smartphone or tablet device. They also learn from your usage patterns over time so they can automatically adjust temperatures when you're away or asleep—helping you save even more money on utilities without sacrificing comfort levels in your home. Smart thermostats are easy to install and can be controlled from anywhere with an internet connection, making them a great way to save energy without having to make any major changes around the house.
Average cost: £120-220
Conclusion
Retrofitting your home requires an initial investment, but the long-term benefits are significant. From reducing your bills to improving your home's carbon footprint, it's a great idea to see where you can make improvements. By taking these steps, you can enjoy modern, planet-friendly features that will help reduce overall energy consumption while keeping it comfortable all year round—saving you money on utilities in the process!
If you'd like to find out more about the Halcyan Water Conditioner, you can explore our Knowledge Centre and find out how it works here. You can call our expert team on 0345 504 0656 for more information on whether you have hard water and how you can benefit from installing a Halcyan. 
Why choose Halcyan?
Halcyan Water Conditioners is a British company based in Bristol and our alloy-based solution to hard water is unique to the UK. While there are many ways to retrofit your home to save on energy and bills, our alloy-based Water Conditioner is an eco-friendly, people-friendly solution to hard water too! If you've had enough of rising energy bills, get in touch with us to see how our Halcyan Water Conditioner can help. With our 30 Year Warranty and our 12 Month Money Back Performance Guarantee, you can be sure that you'll enjoy the benefits of your investment for many years to come!