Energy saving – more relevant than ever!
There has never been a more urgent time to try to reduce your carbon footprint. So we thought we gather together the top 5 energy saving improvements for your home, which will last you. Some of these are on the pricier side. But they're worth every penny both to your long-term savings but also to the planet. These improvements aren't in order of efficiency or saving gains.
1 – Treating your Hard Water
You'll forgive us if we start with the solution most close to our hearts here at Halcyan, hard water. Very much an underappreciated area as far as energy efficiency is concerned limescale from hard water can be a significant drain on your energy bills. Limescale builds up on heating elements insulating them meaning you need more energy to heat your water. British water suggests that for every 1mm of limescale the energy needed to heat your water increases between 7-10%. You can remove this inefficiency with minimal effort which will save you energy and money. Not to mention approximately 0.5 tonnes of carbon a year!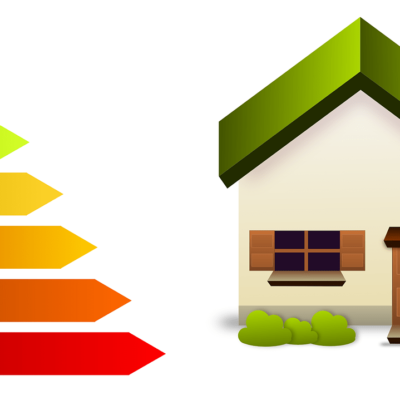 Insulation is always one of the go to recommendations for reducing energy use in the home, and for good reason! An uninsulated loft, attic or flat roof can result in whopping 25% of your heat being lost! The walls are an even bigger drain with 35% of heat being lost through uninsulated walls. By adding insulation to your roof and walls you can save a significant amount of energy and thereby a significant amount of money as well.
Loft insulation can be relatively straightforward to fit. Insulating material is simply fit between the joists in the loft or attic space. Wool is an excellent sustainable source for this material and is commonly used as insulation.
Cavity walls are also simple to insulate, and it can be inexpensive to do so. Usually, holes are drilled into the wall from the outside of the property and insulating material is injected into the cavity.
Adding insulation to solid walls can be trickier and more expensive, usually insulating material or insulating boards are fixed to the walls internally and then covered over with render or cladding.
3 – Double Glazing your Windows
Heat loss through windows results in 25-30% of residential heating and energy use. Fitting windows with high energy efficiency is a great way to reduce wasted energy and save money in the long run. Double or triple glazing is an excellent option for keeping your house warmer in winter and cooler in the summer and ensuring that energy bill is kept low!
4 – Boilers and heat pumps
Your boiler itself may be more of a drain on your energy bills than it needs to be. Older boilers are much less efficient than newer models. Condensing boilers are some of the most efficient systems available. They can save you  up to £340 a year if they are used to replace older models. Not only that but you'll also be cutting down your carbon footprint.
But why stick with a boiler? Two renewable heating options are becoming much more popular, ground source and air source heat pumps. Both absorb heat from their surroundings, either the air or the ground and transfer this heat to your water. Not only will this cut down on your heating bills and your carbon footprint but you may also be eligible for the Governments renewable heat incentive scheme which will help to cover the cost of installation.
Whilst solar panels are a hefty upfront cost they more than make up for it! The most obvious benefit is that you'll be able to provide energy for yourself thus cutting down on those pricey bills but you'll also have the potential to sell your energy back to your energy supplier through the feed-in-tariff ! Solar panels are also a sustainable source of energy which means you'll be cutting down on your homes carbon footprint as well! If you've got the budget and the space for them solar panels are a no brainer!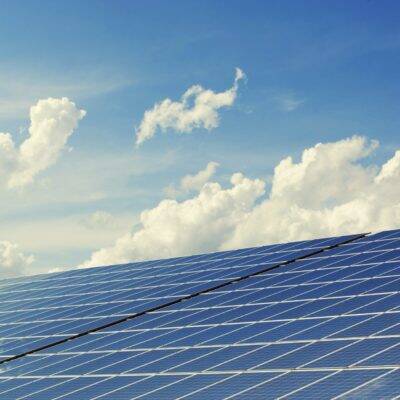 Hopefully this list has proven useful to you and you come away with some ideas for energy saving improvements for your home! All the options listed will have a significant impact on your energy usage. So whilst they may be pricey upfront, in the long run they will pay for themselves, and you'll be doing your bit to make your home that much more sustainable! If you'd like to know more about how our Halcyan system works check out our system explanation below