Water Softeners vs Water Conditioners
When looking for the right solution to your limescale and hard water problems the amount of information can be overwhelming and often really confusing! So to make your life a little easier we've made a list of the 6 key differences between water softeners and water conditioners.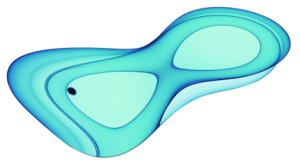 Fundamentally, softeners and conditioners have different approaches to dealing with hard water and it's effects. Salt Softeners deal with hardness by removing the minerals from the water thus softening it. This is a complicated process which is not without consequences of its own. By contrast, conditioners take a less invasive approach. Rather than removing the healthy minerals from the water they treat the 'badly behaving' minerals directly. This means that the main problem, limescale, is dealt with without removing the beneficial aspects of hard water.
Water Softeners work by removing the minerals from the water by 'swapping' them with a sodium-based substance. Conditioners by comparison, keep the minerals in the water but alter their structure resulting in mineral-rich but 'better behaved' i.e. non-scaling hard water. But what does this mean in practical terms? With a well-maintained, quality water softener you should no longer experience any residue at all on surfaces. Your water will also feel softer and less aggravating on your skin and hair. You will however, need a separate drinking tap, as drinking softened water isn't recommended (advice from British Water). You'll also need to diligently maintain your water softener and regularly top it up with salt, the harder your water, the more salt you'll be consuming.
With a water conditioner the vast majority of your equipment and pipework will be limescale free. You will also see many of the soft water benefits (gentler on skin, using less washing products) if you invest in a premium conditioner. You won't need separate plumbing for drinking water as nothing has been added to, or removed from the water, and you get the benefit of drinking those hard water minerals.
Water softeners require regular upkeep and replacement of salt (in block or loose form) and as such have a running cost of roughly £65 per year depending on water usage and hardness levels. This doesn't include additional servicing costs which may arise during the salt softeners lifecycle. Water conditioners have no running costs at all.
Water softeners need to consume approx. 1/3 of your household water supply for daily backwashing. Water usage will of course, depend on the make and model of the water softener, some will be more water efficient and others will be real water guzzlers. Water conditioners consume no additional water as they do not add or remove anything from the system, for this reason there are no operating costs. They are also much more environmentally friendly for this reason.
Water softeners take up about half of your average kitchen unit cupboard space, just for the system itself. This doesn't include space for storing salt or any additional pipework that is needed for separate drinking water. By comparison, water conditioners take up no additional space, as they are inline systems connecting directly into your water supply. Domestic sizes range from around 15 to 30 cm in length.
Water softeners have a lifespan of between 10-20 years and are likely to require some form of maintenance within that time frame, some even recommend annual servicing. The lifespan of water conditioners can vary with cheaper conditioners lasting a year at most, to higher specification conditioners, such as the Halcyan, lasting 30 years minimum.